Previous scholars
2013
Professor Dan Michman, Yad Vashem & Bar Ilan University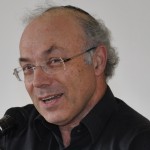 Dan Michman is Professor of Modern Jewish History and Chair of the Arnold and Leona Finkler Institute of Holocaust Research at Bar-Ilan University, Ramat-Gan; and serves also as Head of the International Institute of Holocaust Research and Incumbent of the John Najmann Chair in Holocaust Studies at Yad Vashem.
He has published extensively on a broad variety of general issues of the Holocaust as well as on Western European Jewry in Modern Times and on the impact of the Shoah on the Jewish world, particularly on Israeli society. Author of many books relating to the Shoah, including: Days of Holocaust and Reckoning, units 1-12 (in Hebrew, translated into Spanish, Russian and Ukrainian); Holocaust Historiography: A Jewish Perspective. Conceptualizations, Terminology, Approaches and Fundamental Issues (published in six languages); The Emergence of Jewish Ghettos During the Holocaust (published in English, German and Hebrew). He has also edited many books, including: Post-Zionism and the Holocaust 1-2; Belgium and the Holocaust; Remembering the Holocaust in Germany, 1945-2000; Holocaust Historiography in Context; De la Mémoire de la Shoah dans le monde juif.
Professor Martin Goodman, Oxford University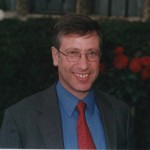 Martin Goodman is Professor of Jewish Studies at the University of Oxford. He is a Fellow of Wolfson College and a Fellow of the British Academy. He was trained as a classicist at Oxford University, where his doctoral thesis (later published as State and Society in Roman Galilee) explored the use of rabbinic texts for the social and cultural history of Jews in Roman Galilee.
After a period lecturing in Roman History at the University of Birmingham, he returned to Oxford in 1986 to take up a Senior Research Fellowship at the Oxford Centre for Hebrew and Jewish Studies. In 1991 he was appointed to the University Readership in Jewish Studies (in succession to Geza Vermes, and, before him, Cecil Roth), with the title of Professor in 1996. Author of many books on both Jewish and Roman history, including Rome and Jerusalem (published by Penguin in 2007), he is also joint author of Toleration within Judaism (forthcoming, Littman, 2013). His History of Judaism is to be published by Penguin in 2014.
2012
Professor Samuel Heilman, City University of New York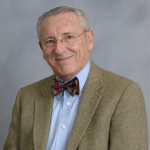 Samuel Heilman holds the Harold Proshansky Chair in Jewish Studies at the Graduate Center and is Distinguished Professor of Sociology at Queens College of the City University of New York. In 2007-2008, he was a fellow at the Institute for Advanced Study in Jerusalem. In fall 2008, he was selected as a Fulbright Senior Specialist and sent to the People's Republic of China where he lectured at Nanjing, Henan, and Shanghai Universities. He has also been Scheinbrun Visiting Professor of Sociology at the Hebrew University in Jerusalem, visiting professor of social anthropology at Tel Aviv University, and a Fulbright visiting professor at the Universities of New South Wales and Melbourne in Australia. He has been a guest lecturer at the University of North Carolina-Chapel Hill, U.C.L. A., Rutgers University, Harvard University, the University of Maryland, Carelton College, Sydney University, Spertus College, the University of Pennsylvania, and Brandeis University, among others. He has been a guest lecturer at Chonnam University in Gwangju, South Korea. He has given the Rosen Lecture at Queen's University in Kingston, Ontario, the Michaelson Lecture at the University of California at Santa Barbara (2008) and the Stroum Lectures at the University of Washington (1993). He is a frequent contributor to newspapers and magazines. Receiving his Ph.D. from the University of Pennsylvania, he wrote his thesis under the direction of Erving Goffman, about whom he was recently interviewed.
2011
Professor Gary Rendsburg, Rutgers University, USA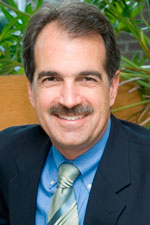 Professor Gary Rendsburg holds the Blanche and Irving Laurie Chair in Jewish History at Rutgers University, New Jersey, USA.
Professor Rendsburg earned his B.A. from the University of North Carolina and his M.A. and Ph.D. degrees from New York University, and has held a National Endowment for the Humanities fellowship. His interests include  the literature of the Bible, the history of ancient Israel, the historical development of the Hebrew language and the relationship between ancient Egypt and ancient Israel.
He is the author of six books and more than 130 articles on a variety of topics including the history of Israel, ancient Hebrew dialects and women in the Bible.
Professor Rendsburg has delivered lectures at universities and seminaries across North America, Israel, Japan and Europe and is a frequent lecturer for the Biblical Archaeology Society. He has visited all the major archaeological sites in Israel, Egypt, and Jordan; and he has participated in excavations at Tel Dor and Caesarea. Professor Rendsburg served previously as visiting scholar at Mandelbaum House in 2004.
Rabbi Reuven Hammer, Retired Dean and Professor of Rabbinic Literature, Jerusalem, Campus of the Jewish Theological Seminary
Reuven Hammer, the first Israeli resident to serve as President of the International Rabbinical Assembly, made aliyah to Israel in 1973 where he headed the Israel programs of the Jewish Theological Seminary in Jerusalem and was the founding director and Professor of Rabbinic Literature at the Schechter Institute.
He is one of the founders of the Masorti Movement in Israel. His column on Judaism appears every other Friday in the Jerusalem Post.
Two of his books, Sifre, A Taanaitic Commentary on Deuteronomy and Entering the High Holy Days, were awarded the National Jewish Book Council prize. He has also written The Jerusalem Anthology, Entering Jewish Prayer and The Classic Midrash. His latest works are a commentary on Siddur Sim Shalom entitled Or Hadash and Entering Torah.
In 2003 he was awarded the Simon Greenberg Award for Lifetime Achievement in the Rabbinate by the Zeigler Rabbinical School of the American Jewish University. Rabbi Hammer is currently a member of Committee on Jewish Law and Standards of the international Rabbinical Assembly.
He and his wife, Rahel, a Judaica artist, live in Jerusalem. They have five children, fifteen grandchildren and three great grandchildren.
Professor Jonathan Webber, Institute of European Studies at the Jagiellonian University, Kraków (Poland).
Jonathan Webber, a British social anthropologist specialising in Jewish studies, is a professor at the Institute of European Studies at the Jagiellonian University, Kraków (Poland). He taught for twenty years at the University of Oxford, followed by eight years as the UNESCO Chair in Jewish and Interfaith Studies at the University of Birmingham (UK), from which he retired in 2010.
He started anthropological fieldwork in Galicia in 1988, a project which resulted in the establishment of the Galicia Jewish Museum in Kraków, Poland, and publication of his book Rediscovering Traces of Memory: The Jewish Heritage of Polish Galicia (Littman Library of Jewish Civilization, 2009).
A member of the International Council of the Auschwitz Museum since it was founded in 1990, Prof. Webber has been awarded the Gold Cross of Poland's Order of Merit for services to Polish–Jewish dialogue.
Distinguished scholars to visit Mandelbaum in the past include:
Emeritus Professor Sara Japhet, Hebrew University of Jerusalem
Professor Yehuda Bauer, Hebrew University of Jerusalem
Professor Fred Lazin, Ben Gurion University
Professor Dalia Ofer, Avraham Harman Institute of Contemporary Jewry, Hebrew University of Jerusalem (2009 Mandelbaum Scholar-in-Residence)
Professor Alan Unterman, Former academic in Jewish Studies, Manchester University
Professor Graeme Auld, Professor of Hebrew Bible, The University of Edinburgh
Professor Jack Wertheimer, Provost, Jewish Theological Seminary, New York (2008 Mandelbaum Scholar-in-Residence)
Professor Amy-Jill Levine, New Testament Studies, Divinity School, Vanderbilt University
Assistant Professor Jay Geller, Modern Jewish Culture and Religious Studies, Vanderbilt University
Dr Ze'ev Mankowitz, Hebrew University of Jerusalem (2007 Mandelbaum Scholar-in-Residence)
Professor Sylvia Fishman, Professor of Contemporary Jewish Life, Near Eastern & Judaic Studies Department, Brandeis University
Scholars in Residence and Visiting Scholars
2010
Professor Yehuda Bauer, Hebrew University of Jerusalem (Antisemitism)
Professor Fred Lazin, Ben Gurion University (Jews and American politics)
Emeritus Professor Sara Japhet, Hebrew University of Jerusalem (Biblical History)
2009
Professor Dalia Ofer, Hebrew University of Jerusalem (Women in Judaism)
Professor Alan Unterman, Manchester University UK (Jewish views of other religions)
Professor Graeme Auld, University of Edinburgh UK (Biblical studies)
2008
Professor Jack Wertheimer, Jewish Theological Seminary, New York (Diaspora Jewry)
Dr Tamar Ross, Bar-Ilan University (Women and Torah)
Professor Amy-Jill Levine, Vanderbilt University (Judaism, Jesus and Jewish-Christian relations)
Professor Harai Golomb, Tel Aviv University (Hebrew theatre and poetry)
2007
Professor Barbara Wisch, State University of New York (Art History)
Dr Ze'ev Mankowitz, Hebrew University of Jerusalem (Jewish History)
Emeritus Professor Sara Japhet, Hebrew University of Jerusalem (Biblical History)
2006
Professors Ahuva Belkin and Yoram Boker, Tel Aviv University (Theatre Studies)
Yael Unterman, Israel, (Jewish Text and Experiential Learning)
Professor Youde Fu, Shandong University (Judaism and Confucianism)
Professor Sylvia Fishman, Brandeis University
(American Jewish History and Jewish Women)
2005
Professor Gideon Shimoni, Hebrew University of Jerusalem (Contemporary Jewry)
Rabbi Moshe Bleich, Washington US (Jewish Social and Education issues)
Professor Yair Hoffman, Tel Aviv University (Bible Studies)
2004
Rabbi Dr Norman Solomon, Oxford Centre for Hebrew and Jewish Studies (Modern Jewish Thought)
Professor Gary Rendsburg, Cornell University (Ancient Jewish History)
Professor Arnold Band, UCLA (Modern Hebrew Literature)
2003
Professor Shalom Rosenberg, Hebrew University of Jerusalem (Jewish Philosophy)
Dr Tudor Parfitt, University of London, School of Oriental Jewish and African Studies (Oriental Jewish Communities)
Dr Samuel Cooper, Bar Ilan University (Anthropology)
2002
Professor Baruch Schwartz, Hebrew University (Bible Studies)
Dr Rivka Maoz, Hebrew University (Modern Hebrew)
Professor Eliezer Oren, New York (Biblical Archaeology)
2001
Professor Philip Davies, University of Sheffield (Bible Studies)
Professor David Hirsch, UCLA (Hebrew Bibliography)
Professor Abraham Tal, Tel Aviv University
(Hebrew Language and Samaritan Studies)
2000
Mandelbaum Trust sponsored the Dead Sea Scrolls Exhibition at the Art Gallery of New South Wales
Professor Emanuel Tov, Hebrew University (Dead Sea Scrolls: return visit)
1999
Professor Ilan Troen, Ben Gurion University of the Negev (Modern Israel)
1998
Professor Phyllis Silverman, Harvard University (Bereavement Counselling)
Professor Bezalel Porten, New York (Elephantine Papyri)
Professor Emanuel Tov, Hebrew University (Dead Sea Scrolls)
Dr Emanuel Hart, University of British Columbia (Commonwealth Literature)
1997
Dr Nachum Rakover, Deputy Attorney-General, Israel
1996
Lord Immanuel Jakobovits, Emeritus Chief Rabbi of Britain and the Commonwealth
1995
Dr David Patterson, Founder and President, Oxford Centre for Hebrew and
Jewish Studies: as consultant to the Trustees during building of Mandelbaum
House