Mandelbaum Scholar-in-residence
The Mandelbaum Trust invites world class scholars to visit the college and take up the position of scholar-in-residence on a regular basis for up to six weeks at one time.
2013
Professor Dan Michman, Yad Vashem & Bar Ilan University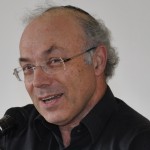 Dan Michman is Professor of Modern Jewish History and Chair of the Arnold and Leona Finkler Institute of Holocaust Research at Bar-Ilan University, Ramat-Gan; and serves also as Head of the International Institute of Holocaust Research and Incumbent of the John Najmann Chair in Holocaust Studies at Yad Vashem.
He has published extensively on a broad variety of general issues of the Holocaust as well as on Western European Jewry in Modern Times and on the impact of the Shoah on the Jewish world, particularly on Israeli society. Author of many books relating to the Shoah, including: Days of Holocaust and Reckoning, units 1-12 (in Hebrew, translated into Spanish, Russian and Ukrainian); Holocaust Historiography: A Jewish Perspective. Conceptualizations, Terminology, Approaches and Fundamental Issues (published in six languages); The Emergence of Jewish Ghettos During the Holocaust (published in English, German and Hebrew). He has also edited many books, including: Post-Zionism and the Holocaust 1-2; Belgium and the Holocaust; Remembering the Holocaust in Germany, 1945-2000; Holocaust Historiography in Context; De la Mémoire de la Shoah dans le monde juif.
Professor Martin Goodman, Oxford University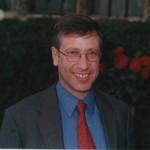 Martin Goodman is Professor of Jewish Studies at the University of Oxford. He is a Fellow of Wolfson College and a Fellow of the British Academy. He was trained as a classicist at Oxford University, where his doctoral thesis (later published as State and Society in Roman Galilee) explored the use of rabbinic texts for the social and cultural history of Jews in Roman Galilee.
After a period lecturing in Roman History at the University of Birmingham, he returned to Oxford in 1986 to take up a Senior Research Fellowship at the Oxford Centre for Hebrew and Jewish Studies. In 1991 he was appointed to the University Readership in Jewish Studies (in succession to Geza Vermes, and, before him, Cecil Roth), with the title of Professor in 1996. Author of many books on both Jewish and Roman history, including Rome and Jerusalem (published by Penguin in 2007), he is also joint author of Toleration within Judaism (forthcoming, Littman, 2013). His History of Judaism is to be published by Penguin in 2014.
2012
Professor Samuel Heilman, City University of New York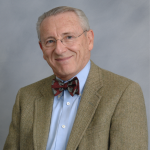 Samuel Heilman holds the Harold Proshansky Chair in Jewish Studies at the Graduate Center and is Distinguished Professor of Sociology at Queens College of the City University of New York.  In 2007-2008, he was a fellow at the Institute for Advanced Study in Jerusalem.  In fall 2008, he was selected as a Fulbright Senior Specialist and sent to the People's Republic of China where he lectured at Nanjing, Henan, and Shanghai Universities.  He has also been Scheinbrun Visiting Professor of Sociology at the Hebrew University in Jerusalem, visiting professor of social anthropology at Tel Aviv University, and a Fulbright visiting professor at the Universities of New South Wales and Melbourne in Australia. He has been a guest lecturer at the University of North Carolina-Chapel Hill, U.C.L. A., Rutgers University, Harvard University, the University of Maryland, Carelton College, Sydney University, Spertus College, the University of Pennsylvania, and Brandeis University, among others. He has been a guest lecturer at Chonnam University in Gwangju, South Korea. He has given the Rosen Lecture at Queen's University in Kingston, Ontario, the Michaelson Lecture at the University of California at Santa Barbara (2008) and the Stroum Lectures at the University of Washington (1993). He is a frequent contributor to newspapers and magazines. Receiving his Ph.D. from the University of Pennsylvania, he wrote his thesis under the direction of Erving Goffman, about whom he was recently interviewed.